This is the final post in The World of Heart of Fire blog series.
I sincerely hope you have enjoyed it.
Writing Heart of Fire has been a tremendous journey into the world of Ancient Greece. Yes, I am an historian and I already knew much of the material, but I still learned a great deal.
The intense, and in-depth, research, some of which you have read about in this ten-part blog series, made me excited to get stuck in every day. A lot of people, after an intensive struggle to write a paper or book, are fed up with their subject afterward, but that is not the case for me.
In writing this story, and meeting the historical characters of Kyniska, Xenophon, Agesilaus, and Plato, in closely studying their world, I have fallen even more in love with the ancient world. I developed an even deeper appreciation of it than I had before.

In creating the character of Stefanos of Argos, and watching him develop of his own accord as the story progressed (yes, that does happen!), I felt that I was able to understand the nuances of Ancient Greece, and to feel a deeper connection to the past that goes beyond the cerebral or academic.
I've come to realized that in some ways we are very different from the ancient Greeks. However, it seems to me that there are more ways in which we have a lot in common.
Sport and the ancient Olympics are the perfect example of this.
We all toil at something, every day of our lives. Few of us achieve glory in our chosen pursuits, but those who do, those who dedicate themselves to a skill, who sacrifice everything else in order to reach such heights of glory, it is they who are set apart.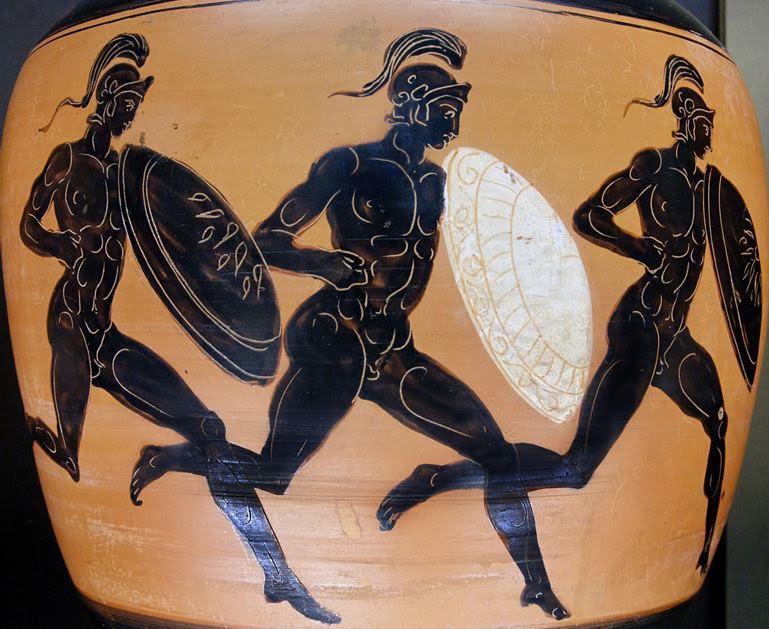 In writing, and finishing, Heart of Fire, I certainly feel that I have toiled as hard as I could in this endeavour. My ponos has indeed been great.
There is another Ancient Greek idea that applies here, that comes after the great effort that effects victory. It is called Mochthos.
Mochthos is the ancient word for 'relief from exertion'.
My moment of mochthos will come when I return soon to ancient Olympia. I have been there many times before, but this time will be different, for I will see it in a new light – the stadium, the ruins of the palaestra and gymnasium, the Altis, and the temples of Zeus and Hera… all of it.
For me, Olympia has exploded with life.
When I next walk the sacred grounds of the Altis, I'll be thinking about the Olympians who competed this summer and in the years to come.
They deserve our thoughts, for to reach the heights of prowess that they do to get to the Games, they have indeed sacrificed.
I always feel a thrill when I see modern Olympians on the podium, see them experience the fruit of their toils, their many sacrifices.
It is possible that they may have been shunned by loved ones or friends for their intense dedication and focus. It can be a supremely lonely experience to pursue your dreams.
Whatever their situation, Olympic competitors deserve our respect, and just as in Ancient Greece, their country of origin should matter little to us.
Yes, we count the medals for our respective countries, but what really matters is that each man and woman at the Games has likely been to hell and back to get there.
When I see the victors on the podium, when I witness the agony and the ecstasy of Olympic competition, I can honestly say that I have tears in my eyes.
Perhaps you do too? Perhaps the ancient Greeks did as well, for in each individual victor, they knew they were witnessing the Gods' grace.
It's been so for thousands of years, and it all started with a single footrace.
It is humbling and inspiring to think about.
Heart of Fire – A Novel of the Ancient Olympics is out now, and I hope that I have done justice to the ancient Games and the athletes whose images graced the Altis in ages past.

A Mercenary… A Spartan Princess… And Olympic Glory…
When Stefanos, an Argive mercenary, returns home from the wars raging across the Greek world, his life's path is changed by his dying father's last wish – that he win in the Olympic Games.
As Stefanos sets out on a road to redemption to atone for the life of violence he has led, his life is turned upside down by Kyniska, a Spartan princess destined to make Olympic history.
In a world of prejudice and hate, can the two lovers from enemy city-states gain the Gods' favour and claim Olympic immortality? Or are they destined for humiliation and defeat?
Remember… There can be no victory without sacrifice.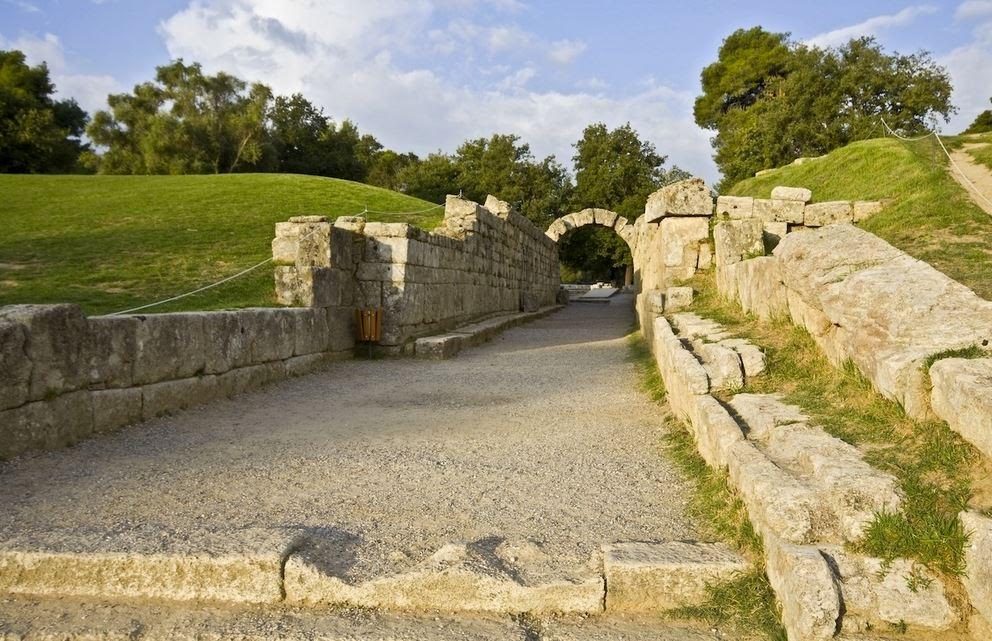 Be sure to keep an eye out for some short videos I will be shooting at ancient Olympia in the places where Heart of Fire takes place. I'm excited to share this wonderful story with you!
Thank you for reading, and whatever your own noble toils, may the Gods smile on you!