In my years of research, I've come across many ancient sites that have quite taken my breath away with their history and the splendour of their remains.
One of these sites is located in what is now the south-eastern part of modern Turkey. It's called Zeugma, and it is one of those places that have left an indelible mark on my image of the ancient world.
In 2000 I saw a documentary called 'Treasures of Ancient Zeugma' which talked about a race against time to save the remains of this ancient city from the rising waters of a hydro-electric dam that was being built at Birecik.
In all truth, I had not heard of Zeugma before this documentary, but after watching it I would certainly never forget it.
Zeugma is located on the banks of the Euphrates River where its remains were buried beneath pistachio groves for over 2000 years.
It was founded in 300 B.C. by Seleucus I Nicator, one of Alexander the Great's generals who came to control the lands from Syria to the east after the death of Alexander. Seleucus named the settlement 'Seleucia Euphrates', after himself, with the settlement on the opposite bank of the river called 'Apamea', named after his Persian wife.
In 64 B.C. Seleucia Euphrates was conquered by the Romans who then called it 'Zeugma', which actually means 'bridge' or 'crossing'.
Zeugma was a highly important as a strategic location for crossing the Euphrates River, and one of the Scythica Legions guarded it.
But it was also valuable as a link in the future Silk Road trade route, connecting Antioch on the Mediterranean coast to China far to the east around A.D. 256. Myriad merchants and goods passed through Zeugma's customs, and the settlement became extremely rich.
At its peak, the population of Zeugma is said to have reached 80,000!
However, like most great cities, Zeugma's time in the Sun was not to last. The city was destroyed by the Sassanian King, Shapur I, and then later a massive earthquake finished it off.
Zeugma never really recovered its former glory.
In the fourth century A.D. Zeugma fell under Roman control again, and then came under the rule of the Byzantines during the fifth and sixth centuries. By the tenth century, it was just a small Abbassid settlement.
If history teaches us anything, it is that glory is fleeting.
For two centuries, Zeugma was the residence of high-ranking Roman officials, guarded by legions, and it was this period and circumstance that allowed the city to flourish.
Zeugma's glory might have been short-lived, but the marks that these years of prosperity have left in the form of its artwork are truly beautiful.
While watching that first documentary on the Treasures of Ancient Zeugma, my heart was gripped with sadness for the threatened loss of these works of art. As the archaeologists uncovered mosaic after mosaic, my eyes widened at their intricacy, their detail, the lively beauty revealed as wet sponges wiped away the dust to explosions of colour. I think I may even have wept at the site.
I won't even attempt to describe the wonders of the Zeugma mosaics – I'll let the pictures speak for themselves…
In an ideal world, works on the hydro-electric dam would have been stopped, and an alternative plan set in place. But this was not to be. Thankfully the Turkish Ministry of Culture got things rolling and brought in experts to try and save what they could before Zeugma was lost beneath the waters of the Euphrates forever.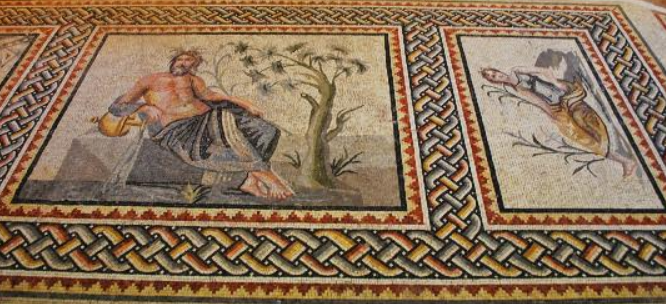 Because of the dam, Apamea has been totally submersed, as has the majority of the Zeugma settlement. However, a museum has been constructed on-site, and archaeologists continue to excavate where they can so that more of Zeugma's past can be revealed and preserved.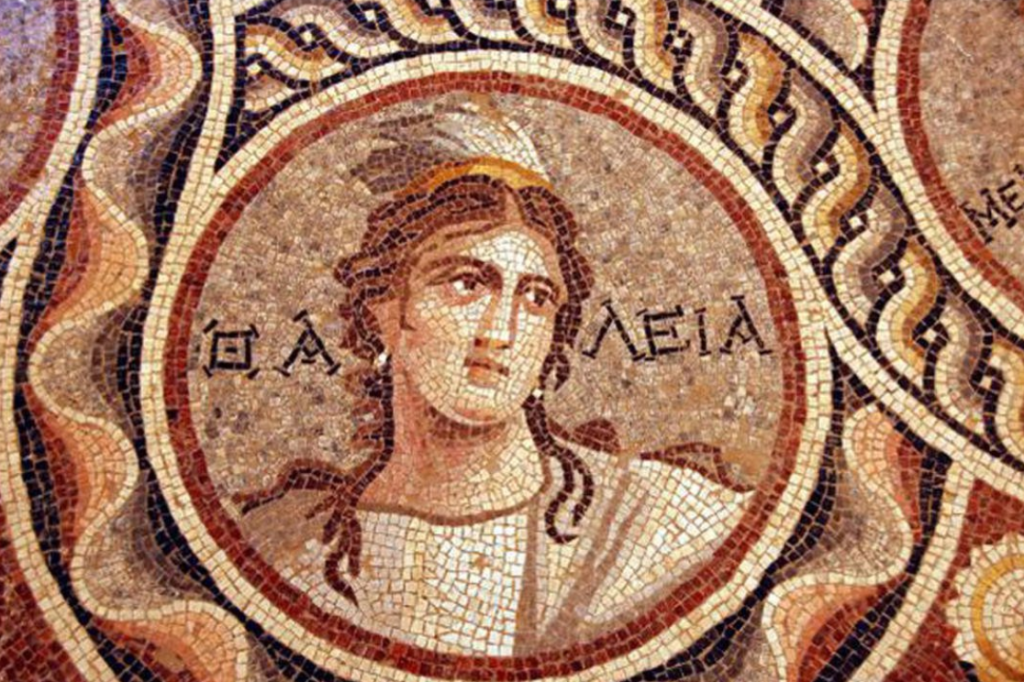 Thankfully, many of Zeugma's treasures have been rescued, rendering our image of the ancient world that much richer.
How many other magnificent settlements lie beneath the sand and seas, waiting to be discovered?
Gods only know, but it is exciting to think about.
Thank you for reading.
Sadly, I was unable to find a live link to the documentary, Treasures of Ancient Zeugma, but here is an alternative video which also goes over the rescue mission and history of Zeugma. It's less dramatic, but will give you an idea.