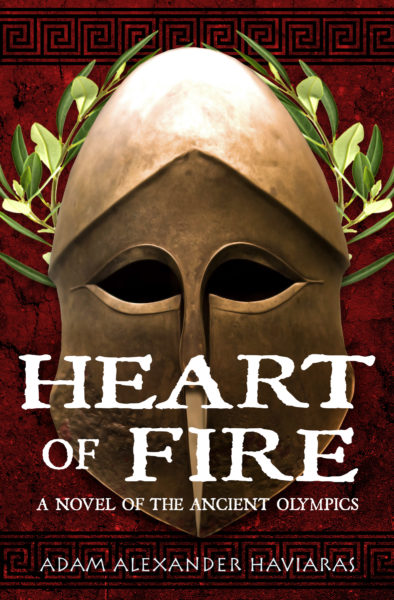 A Mercenary… A Spartan Princess… And Olympic Glory… When Stefanos, an Argive mercenary, returns home from the wars raging across the Greek world, his life's path is changed by his dying father's last wish – that he win in the Olympic Games. As Stefanos sets out on a road to redemption to atone for the life of violence he has led, his life is turned upside down by Kyniska, a Spartan princess destined to make Olympic history. In a world of prejudice and hate, can the two lovers from enemy city-states gain the Gods' favour and claim Olympic immortality? Or are they destined for humiliation and defeat? Remember… There can be no victory without sacrifice.
About the Book
Heart of Fire is a book for all those who struggle to make their dreams come true. If you like books by Steven Pressfield, David Gemmell, or Mary Renault, you will love this gripping novel of the ancient Olympic Games.
Buy this book today and start off on a gritty, mysterious, and emotional journey into the heart of Ancient Greece.
Disclosure of Material Connection: Some of the links in the page above are "affiliate links." This means if you click on the link and purchase the item, I will receive an affiliate commission. I am disclosing this in accordance with the Federal Trade Commission's
16 CFR, Part 255
: "Guides Concerning the Use of Endorsements and Testimonials in Advertising."