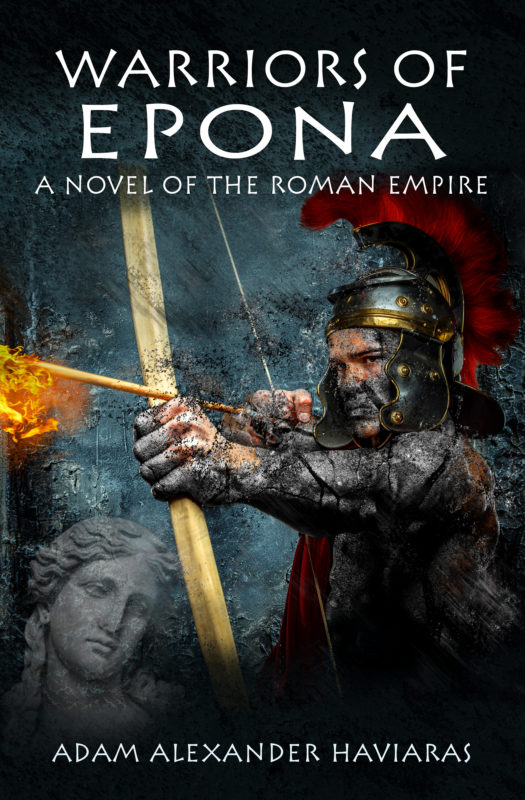 At the peak of Rome's might a dragon is born among eagles, an heir to a line both blessed and cursed by the Gods for ages. It is the year A.D. 208, and Emperor Septimius Severus' legions are set to invade Caledonia in an effort to subdue the rebellious tribes north of Hadrian's Wall once and for all. Ahead of the legions, the emperor has sent Lucius Metellus Anguis, prefect of an elite force of Sarmatian cavalry, to re-establish contact with Rome's old allies and begin waging bloody war on the rebel tribes. As the guerrilla war rages on the edge of the highlands, the legions, the imperial court, and Lucius' own family draw nearer to the front he was commanded to secure. With the help of his horse warriors, can Lucius snatch victory from the chaos and blood of war? Can he keep the family he has not seen in years safe? As Lucius is drawn into a mysterious world of violence and despair, he discovers that his greatest enemy may well be the one within. Find out if the Gods will turn their backs on Lucius, or if they will pull him out of the darkness before it is too late…
About the Book
Warriors of Epona is the fourth novel in Adam Alexander Haviaras' ground-breaking Eagles and Dragons historical fantasy series. If you like books by Douglas Jackson, Manda Scott, and Marion Zimmer Bradley, or movies like Gladiator and Centurion, then you will love this historical series that combines adventure, romance, and the supernatural.
Buy Warriors of Epona today and set off on a thrilling adventure on the edge of the Roman Empire!
Other Books in "Eagles and Dragons"
Disclosure of Material Connection: Some of the links in the page above are "affiliate links." This means if you click on the link and purchase the item, I will receive an affiliate commission. I am disclosing this in accordance with the Federal Trade Commission's
16 CFR, Part 255
: "Guides Concerning the Use of Endorsements and Testimonials in Advertising."