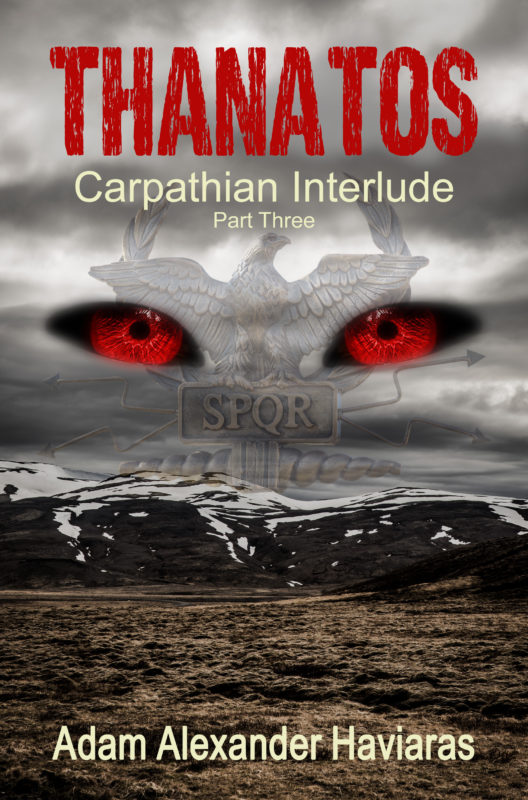 Only when fear is at its most intense can true heroism come into the light. In the wilds north of Rome's Danube frontier, the Carpathian lord has revealed himself. Few of centurion Gaius Justus Vitalis' men have survived the horrors of Germania, and the young Thracian boy, Daxos, has been taken. Darkness is spreading rapidly, and the Carpathian lord grows so much in power that even the gods are in danger. As evil forces torture Gaius' family in Rome, he and two of his best legionaries are fighting their way across the perilous lands of Dacia to rescue Daxos, and to face the Carpathian lord once and for all. It is the final battle in a conflict that began at the dawn of time. Will Gaius and his men succeed in bringing Mithras' light into the heart of the Carpathian Mountains, or will they and their families perish in the gathering darkness? Complete the Carpathian Interlude today to discover the fate of Mithras and his faithful Roman warriors…
Other Books in "The Carpathian Interlude"
Disclosure of Material Connection: Some of the links in the page above are "affiliate links." This means if you click on the link and purchase the item, I will receive an affiliate commission. I am disclosing this in accordance with the Federal Trade Commission's
16 CFR, Part 255
: "Guides Concerning the Use of Endorsements and Testimonials in Advertising."