Dear readers and fellow history-lovers,
I've got something different to share with you this week.
I'm taking part in a spectacular event from December 1st to 8th called the Holiday Historical Fiction Blowout!
During this special promotion all of the authors involved with be offering their chosen books for just .99 cents in various on-line stores. There is a lot of great storytelling here, and titantic deals to be had!
However, this isn't just a sale, it's an opportunity for us to learn something about various periods in history. During each day of the promotion, every writer is going to be blogging about the period of history and setting of each of their books.
We may all gravitate to different periods in time, but one thing we do share is a common love of history, reading, and writing.

Children of Apollo is the first book in an exciting series set in the Roman Empire. It is a story of family, faith, love, and betrayal in time of war. This book takes you back in time to a world of gods and emperors, gladiatorial combat, chariot races, and heroes, to experience the ancient world like never before!
This story takes place during the early 3rd century A.D, during the reign of Emperor Septimius Severus.
Despite the fact that this period in Roman history is a pivotal time for the Empire, it is often ignored by historical fiction authors. It is an exciting time of change, but also a time that many historians believe to be the beginning of the end of the Roman Empire.
When Children of Apollo begins, the Roman Empire is at its greatest extent, stretching from Britannia and Germania in the north to the North African provinces in the south, and from the Pillars of Hercules in the west to the Parthian Empire in the east, newly-conquered by Severus' legions.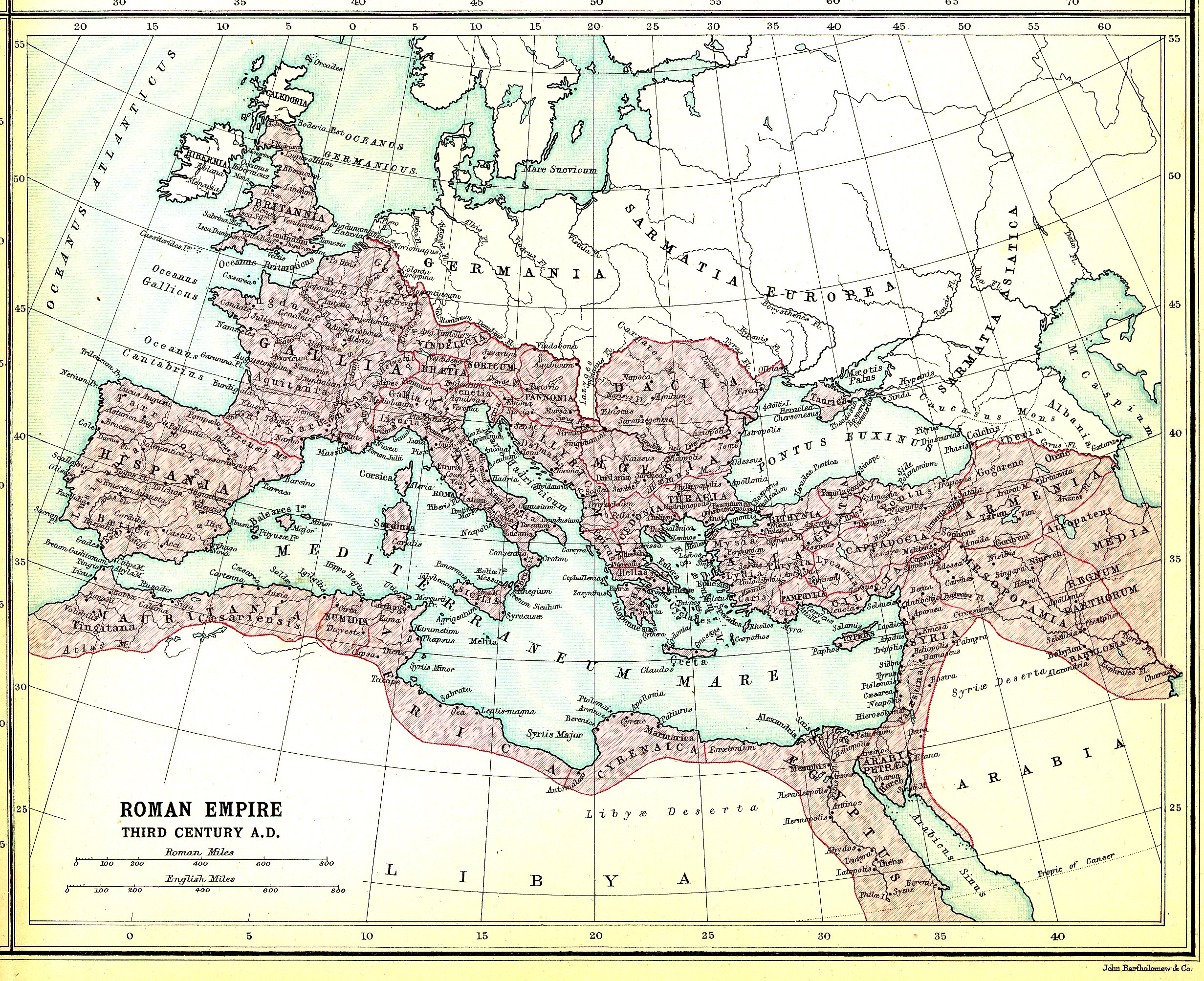 This period in Roman history fascinates me for many reasons.
First off, Severus himself was of North African descent, hailing from the great city of Leptis Magna, the jewel of Proconsular North Africa. He was a soldier, and he knew how to reward soldiers and use the army to his advantage. This was one of the reasons he came out on top in the civil war that followed the infamous reign of Commodus and the time when the Praetorian Guard auctioned the imperial throne just a few years before.
Septimius Severus made many changes to the army, transferred units, and opened up positions that had been reserved for the aristocracy to the Equestrian class and lower. He seemed to have a knack for putting the right people in the right positions, except when it came to his Praetorian Prefect, Gaius Fulvius Plautianus.
Plautianus was actually a cousin of Severus', also from Leptis Magna, and was constantly working in the background to gather power and wealth unto himself. He hated Severus' sons, Caracalla and Geta, but most of all he hated the empress, Julia Domna.
Julia Domna was the first of the so-called 'Syrian Women', and she ushered in a line of strong women rulers. She was a constant adviser to her husband, extremely intelligent, and one of Plautianus' greatest adversaries. Scholars and scientists came from all over the empire to speak with Julia Domna and be a part of her learned circle. She commanded respect, as did her successors.
This is the time in which Children of Apollo takes place. After a civil war, and a massive campaign against the Parthians involving over 30 legions, there is the potential for peace and prosperity, a new Pax Romana, under Severus.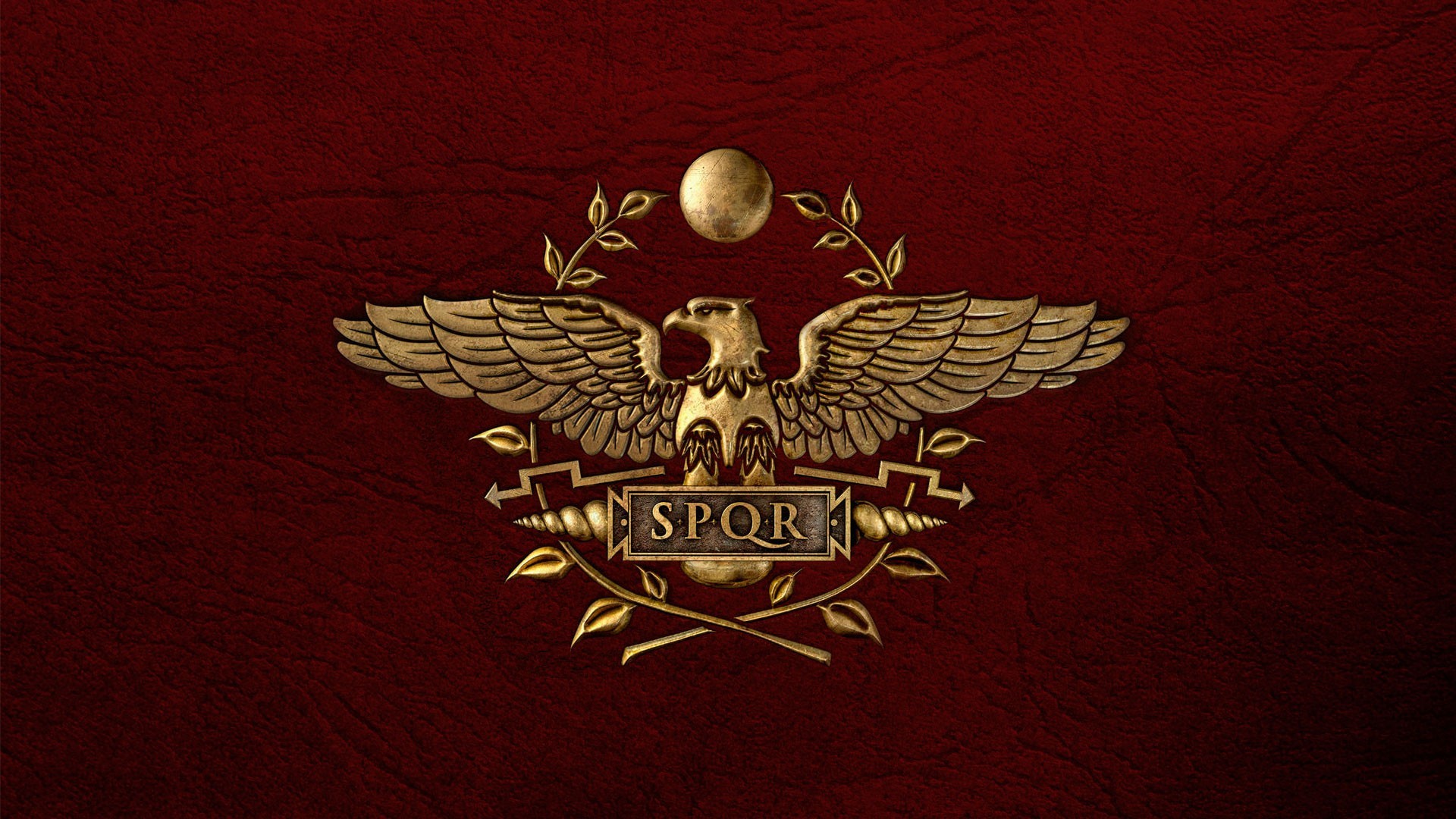 However, when the blood stops running on the battlefield, war usually moves to the back rooms of imperial Rome where political machinations can be more deadly than an enemy sword.
The story's hero, Lucius Metellus Anguis, is a young man from an ancient, but destitute family, who has found success in the legions and risen through the ranks to become a tribune.
However, once the wars are over, this idealistic young man begins to find out that peace is not what he expected, success not what he was promised. Lucius has enemies lurking the shadows, and finds himself thrust into a new war that threatens to destroy his family, his faith, and all that he has worked for.
Are the Gods on his side? Can he survive to protect those whom he loves?
You'll need to read Children of Apollo to find out!
Researching and writing Children of Apollo has been an adventure in and of itself.
The settings are vast and varied in the book. Part one takes us across the deserts and through the cities of Roman North Africa to the remote legionary base of Lambaesis, in Numidia. The second part of the book is set in imperial Rome, from the intimacy of the Metellus household, to the palaces of the Palatine Hill, and the temples and markets of the Roman Forum.
The story also takes us to ancient Etruria where family secrets are unearthed, and finally to an ancient settlement at Cumae where an oracle of the god Apollo has words for our protagonist.
Whenever possible, I love to travel to the places I write about. A safari of Roman sites in North Africa helped a great deal with the research for Children of Apollo and its sequel, from the dunes of the Sahara desert, to the great salt lakes of Tunisia, to the magnificent remains of Roman cities such as Thysdrus (El Jem), Thurburbo Maius, and Thugga.
However, it is only when walking the streets of Rome, by seeing the Forum and experiencing the peace of the Palatine Hill, that I was able to get a sense of the scale and grandeur of the Roman Empire, its majesty, but also the great human cost building such an empire took as toll.
From the green hills and vineyards of Etruria, to the dirt and marble of Rome, to the sand seas of North Africa where ancient mosaics lay open to the sky, creating this book has been one of the great journeys of my lifetime.
I hope you've enjoyed this short journey through Children of Apollo with me.
If you haven't read Children of Apollo yet, and your interest is piqued, be sure to download a copy for yourself at the discounted price (from $4.99 down to .99 cents) before December 8th on Amazon, Kobo, or Apple iBooks.
If you are so inclined, I'd be grateful if you shared this with your friends and family who may also enjoy history and an adventure in the Roman Empire.
Time marches on, and there are many more adventures to be had in the Holiday Historical Fiction Blowout!
Don't forget to check out the posts by all the other participating authors listed below. There's something for everyone from Ancient Greece and the Roman Empire, to Medieval England, the Golden Age of Piracy, Regency England, and a Roman Empire of the Future.
There is a lot of talented storytelling in this group of creatives, so be sure to sign-up for everyone's mailing lists and pick up your .99 cent treasures.
Happy Holidays and thank you for reading!
Now, here are all the other authors featured in the Holiday Historical Fiction Blowout from December 1st to 8th
Click on each author's website link to read about the history and setting of each novel. Enjoy the journey!
A Similar Taste in Books – by Linda Banche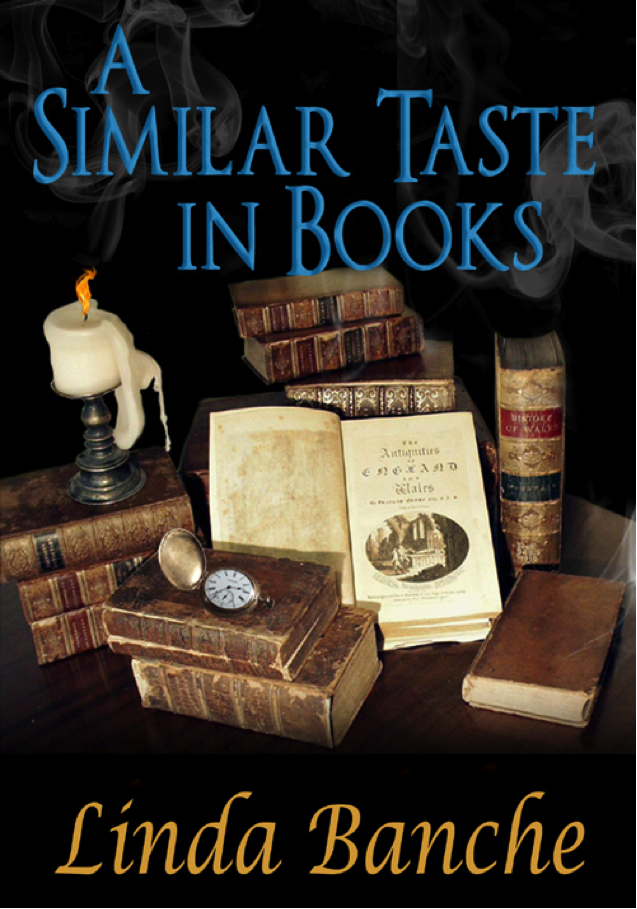 Historical Period: Regency
Synopsis:
Book 1 of Love and the Library: Clara and Justin
"Pride and Prejudice" has always brought lovers together, even in the Regency.
Justin has a deep, dark secret—he likes that most despised form of literature, the novel. His favorite novel is "Pride and Prejudice", and, especially, Miss Elizabeth Bennet. Intelligent, lively, fiercely loyal Miss Elizabeth. How he would love to meet a lady like her.
Clara's favorite novel is "Pride and Prejudice" and Mr. Fitzwilliam Darcy. Intelligent, steadfast and willing to admit when he is wrong. Can such a splendid man exist? And can she find him?
One day in the library, they both check out copies of their favorite book. When Justin bumps into Clara, the magic of their similar taste in books just might make their wishes come true.
A sweet, traditional Regency romantic comedy novella, but not a retelling of "Pride and Prejudice".
On sale for 99 cents at Smashwords only with coupon code FF67C
Kingdom of Rebels – by Derek Birks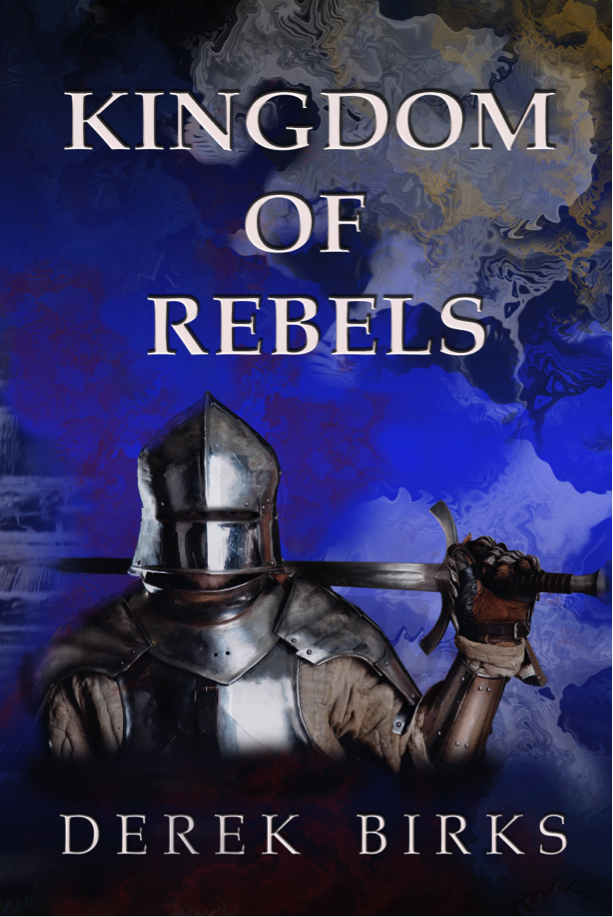 Historical Period: Fifteenth Century – the Wars of the Roses
Synopsis:
When all hope is gone, only death lies in wait…
England in 1468 is a nervous kingdom. King Edward IV has fallen out with his chief ally during the Wars of the Roses, the powerful Earl of Warwick. 
Ned Elder, a young lord whose sword helped to put Edward on the throne, has been forced out of England by Warwick.
Far away on the Scottish border, a beleaguered fort, Crag Tower, desperately awaits Ned's return. Led by his fiery sister, Eleanor, the dwindling garrison is all that remains of his brave army of retainers. Unknown to all except the loyal knight, Ragwulf, Eleanor has Ned's young son in her charge – a son who has never seen his father. But, as border clansmen batter the gates with fire, the castle seems certain to fall. 

One by one Ned's family and friends are caught up in Warwick's web of treason. The fate of the Elders and those who serve them lies once more in the balance as all are drawn back to Yorkshire where they face old enemies once more. Eleanor can only hope that Ned will soon return. She must fight to keep that hope alive… and when Lady Eleanor fights, she takes no prisoners…
Search for the Golden Serpent (Servant of the Gods, Book 1) – by Luciana Cavallaro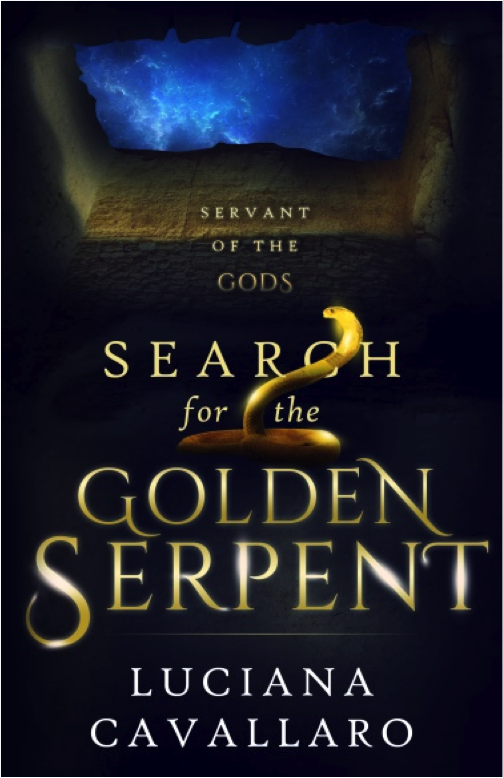 Historical period: 600 BCE – Ancient Greece
Synopsis:
The story is about Evan, an architect whose been having strange dreams. He received an unexpected phone call from an entrepreneur from Greece who wants Evan to restore his Family's home. He dismissed the caller and regarded the person as a crank. During a dream, he met the mysterious entrepreneur, Zeus, who catapulted him back in time, five hundred years before the birth of Christ. Evan, an unwilling participant finds himself entangled in an epic struggle between the gods and his life.
Children of Apollo (Eagles and Dragons – Book I) – by Adam Alexander Haviaras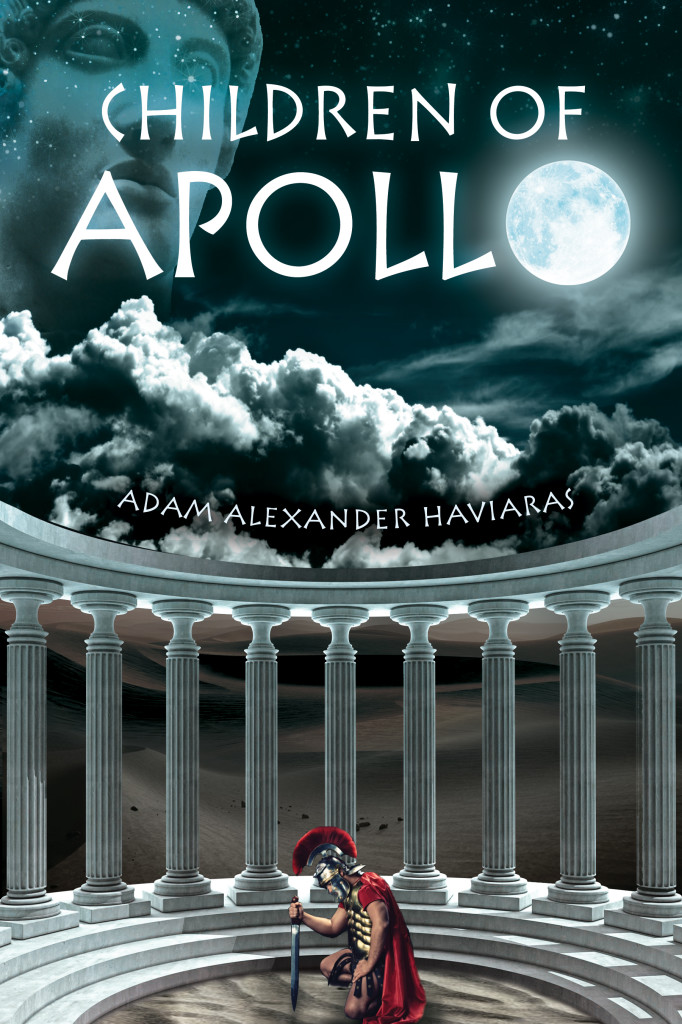 Historical Period:   The Roman Empire, A.D. 202
Synopsis:
At the peak of Rome's might a dragon is born among eagles, an heir to a line both blessed and cursed by the Gods for ages.
Lucius Metellus Anguis is a young warrior who is inspired by the deeds of his glorious ancestors and burdened by the knowledge that he must raise his family name from the ashes of the past. Having achieved a measure of success in the emperor's legions in North Africa, Lucius is recalled to Rome where he finds himself surrounded by enemies, cast into the deadly arena of Roman politics.
Amid growing fears of treachery, Lucius meets a young Athenian woman who fills his darkening world with new-found hope. Their love grows, as does their belief that the Gods have planned their meeting, but when an ancient oracle of Apollo utters a terrifying prophecy regarding his future, Lucius' world is once more thrown into chaos. Ultimately, he must choose sides in a war that threatens to destroy his family, his faith and all that he has worked for.
Sea Witch (Voyage One) – by Helen Hollick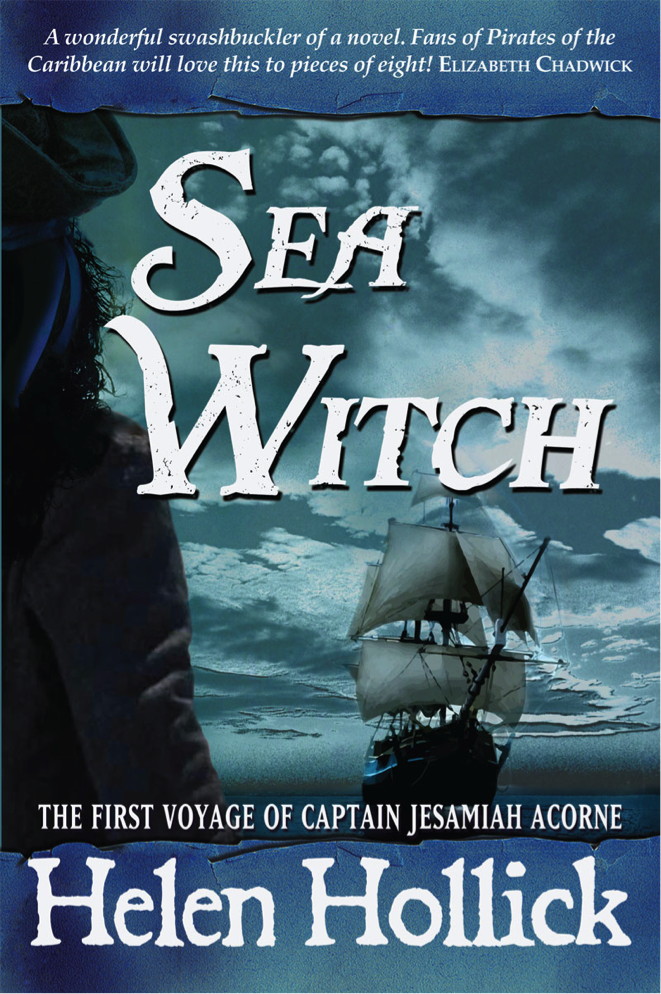 Historical Period: The Golden Age of Piracy – 1716
Synopsis:
Escaping the bullying of his elder half brother, from the age of fifteen Jesamiah Acorne has been a pirate with only two loves – his ship and his freedom. But his life is to change when he and his crewmates unsuccessfully attack a merchant ship off the coast of South Africa.
He is to meet Tiola Oldstagh an insignificant girl, or so he assumes – until she rescues him from a vicious attack, and almost certain death, by pirate hunters. And then he discovers what she really is; a healer, a midwife – and a white witch. Her name, an anagram of "all that is good." Tiola and Jesamiah become lovers, but the wealthy Stefan van Overstratten, a Cape Town Dutchman, also wants Tiola as his wife and Jesamiah's jealous brother, Phillipe Mereno, is determined to seek revenge for resentments of the past, a stolen ship and the insult of being cuckolded in his own home.
When the call of the sea and an opportunity to commandeer a beautiful ship – the Sea Witch – is put in Jesamiah's path he must make a choice between his life as a pirate or his love for Tiola. He wants both, but Mereno and van Overstratten want him dead.
In trouble, imprisoned in the darkness and stench that is the lowest part of his brother's ship, can Tiola with her gift of Craft, and the aid of his loyal crew, save him?
Using all her skills Tiola must conjure up a wind to rescue her lover, but first she must brave the darkness of the ocean depths and confront the supernatural being, Tethys, the Spirit of the Sea, an elemental who will stop at nothing to claim Jesamiah Acorne's soul and bones as a trophy.
INCEPTIO – by Alison Morton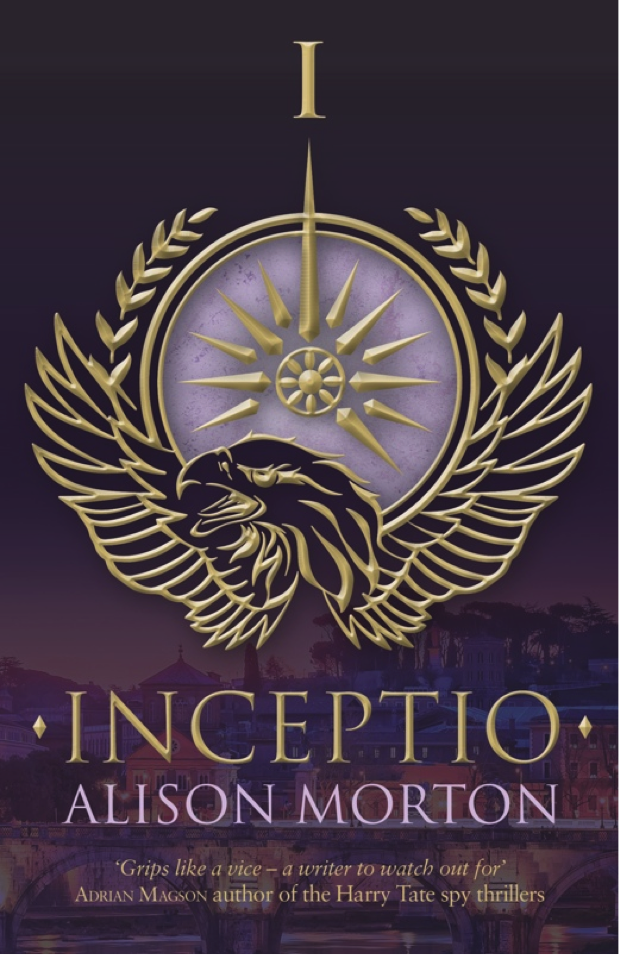 Historic Period: Modern/Roman (alternate history)
Synopsis:
New York, present day, alternate timeline. Karen Brown, angry and frightened after surviving a kidnap attempt, has a harsh choice – being eliminated by government enforcer Jeffery Renschman or fleeing to mysterious Roma Nova, her dead mother's homeland in Europe.
Founded sixteen centuries ago by Roman exiles and ruled by women, Roma Nova gives Karen safety, at a price, and a ready-made family in a strange culture she often struggles with. Just as she's finding her feet, a shocking discovery about her new lover, Praetorian special forces officer Conrad Tellus, isolates her.
And the enforcer, Renschman, is stalking her in her new home and nearly kills her. Recovering, she is desperate to find out why this Renschman is hunting her so viciously. Unable to rely on anybody else, she undergoes intensive training, develops fighting skills and becomes an undercover cop. But crazy with bitterness at his past failures, Renschman sets a trap for her, knowing she has no choice but to spring it…
Men of the Cross (Battle Scars I) – by Charlene Newcomb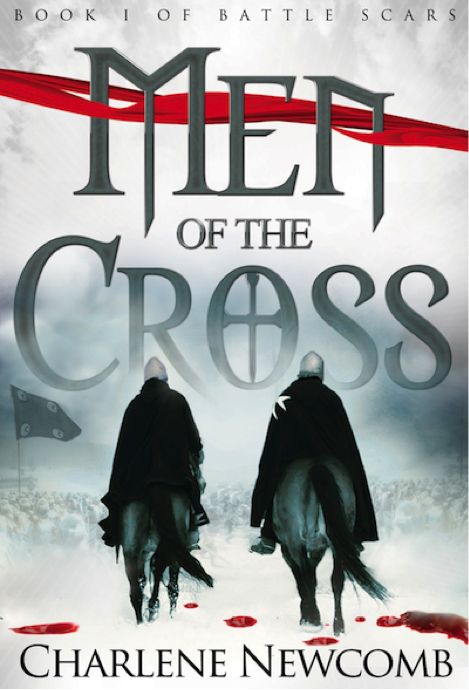 Historical period: Medieval – 12th century
Synopsis:
War, political intrigue and passion… heroes… friends and lovers… and the seeds for a new Robin Hood legend await you…

Two young knights'  journey to war at Richard the Lionheart's side sweeps them from England to the Holy Land in this historical adventure set against the backdrop of the Third Crusade.
Henry de Grey leaves Southampton in high spirits, strong in his faith and passionate about the mission to take Jerusalem back from Saladin's army. Stephan l'Aigle's prowess on the battlefield is well known, as are his exploits in the arms of other men. He prizes duty, honour and loyalty to his king above all else. But God and the Church? Stephan has little use for either.
Henry's convictions are challenged by loss and the harsh realities of bloody battles, unforgiving marches, and the politics of the day. Man against man. Man against the elements. Man against his own heart. Survival will depend on more than a strong sword arm.
Flavia's Secret – by Lindsay Townsend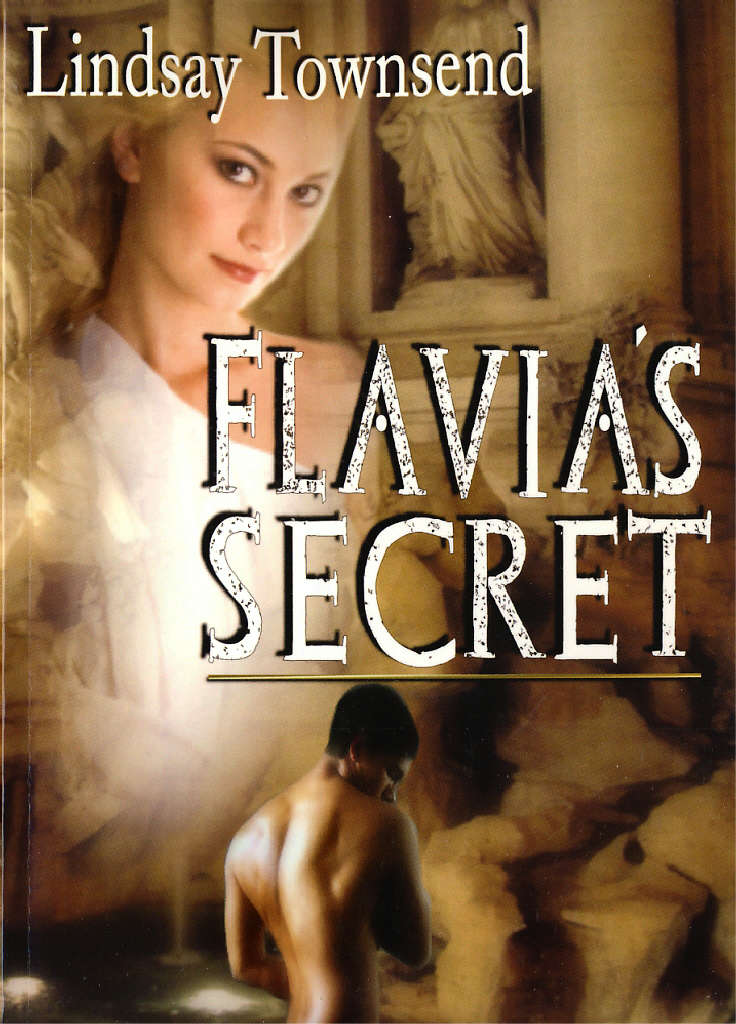 Historical Period: Ancient Roman Britain, 206 AD
Synopsis:
Spirited young scribe Flavia hopes for freedom. She and her fellow slaves in Aquae Sulis (modern Bath) have served the Lady Valeria for many years, but their mistress' death brings a threat to Flavia's dream: her new master Marcus Brucetus, a charismatic, widowed officer toughened in the forests of Germania. Flavia finds him overwhelmingly attractive but she is aware of the danger. To save her life and those of her 'family' she has forged a note from her mistress. If her deception is discovered, all the slaves may die.
For his part torn between attraction and respect, Marcus will not force himself on Flavia. Flavia by now knows of his grief over the deaths of his wife Drusilla and child. But how can she match up to the serene, flame-haired Drusilla?
As the wild mid-winter festival of Saturnalia approaches, many lives will be changed forever.
Thank you for visiting, and please help spread the word about the Holiday Historical Fiction Blowout!